Skip to main content
The PSMG 22nd Annual Conference - Business Development in a changing world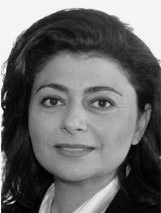 22 Nov 2017 08:00 - 17:30
Venue: One America Square Conference Centre, 17 Crosswall, London EC3N 2LB.
The 22nd PSMG Annual conference will analyse the "business of business development" within the increasingly fast-paced, challenging and changing landscape in which clients, professional services firms and their marketers now operate.
The professional services sector is changing at an unprecedented rate. Change is being driven by a range of factors, including the rise of increasingly-sophisticated clients, a growing number of competitors, new technology, economics and politics. 
We can only expect more change to affect our sector in the next few years. Brexit, the rise – and possible fall – of China, the possibilities of India, artificial intelligence: these are just some of the market changes that professional service firms must prepare for and respond to. 
While it is difficult to plan for specific eventualities where the outcome is uncertain, it is nevertheless best practice to prepare for change that is likely to occur. You're far more likely to successfully respond to a changing market if you're not standing on a burning platform while doing so. 
The prospect of ever more change in the professional services sector raises several key questions for marketing and business development professionals. How should our firms react in these uncertain times? How can we position ourselves, as individuals, as agents of change within our firms? How can we ensure our practice not only survives in this uncertain future, but also flourishes? 
We must think about these things now!
As a group, we can use our unique skills to equip our firms with the vision and confidence to proactively embrace change. We need to initiate conversations, and persuade our partners that change is necessary. We must also learn from our clients what they want and need – many of them are also undergoing profound change.
As marketers, we should not be afraid to be truly forward thinking, and proactively drive market change. We should not be afraid to take inspiration from other sectors, or to roll out services that are entirely new. Anyone firm can deliver a new service in response to a known demand: it takes a brave soul to "build it and they will come".
Indeed, in an era of change, marketers shouldn't just help facilitate new ways of working, new service lines or new products – although this should help our firms to become more client-centric. Rather, we should focus on creating an environment where our firms can quickly adapt to whatever changes the market throws at us, while still remaining a compelling proposition for our clients to instruct. 
"It's not the strongest or the most intelligent that will survive but those who can best manage change" - Charles Darwin
Let's be courageous!
Conference Chairperson and afternoon keynote
Helena Samaha, Head of Legal – Content and Programming Europe, Liberty Global
Morning Keynotes
Laurie Robertson, Chief Marketing Officer, Baker McKenzie
Cindy Godwin, Chief Marketing Officer, AlixPartners
Workshop presenters and further information to be announced in due course
The Conference  
The PSMG Annual Conference is one of the most exclusive and prestigious professional services marketing conference in Europe. It provides a forum for delegates from the UK, Europe, the Middle East, US and Australasia to learn, discuss and share information on new developments in the professions. The Conference combines creative, relevant thinking with practical, achievable solutions to the complex issues faced by marketers in a changing landscape.  
The Conference is recognised by the Chartered Institute of Marketing, The Law Society, The Institute of Chartered Accountants in England & Wales and the Royal Institution of Chartered Surveyors for continuing professional development and qualifies for 6 CPD points and 18 CPE points.  
Who should attend?
Senior marketing professionals, heads of function, marketing and business development directors, managers and partners from leading UK and international professional service advisory firms, market commentators, academics and consultants.
Programme
8.00am         Registration & Continental Breakfast
8.45am         Welcome & introduction Gail Jaffa, Managing Partner, PSMG
8.50am         Chairman's introduction
9.00am         Keynote Speaker 1
9.40am         Keynote Speaker 2
10.20am       Morning coffee
11.00am       Workshops Round 1 (4 sessions)
The delegate fee includes a choice of workshop in both the morning and afternoon
12.30pm       Buffet lunch  
1.45pm         Morning workshop roundup with the presenters
2.15 pm         Workshops Round 2 - (4 Sessions)
The delegate fee includes a choice of workshop in both the morning and afternoon
3.45pm           Afternoon tea
4.15pm           Afternoon workshop roundup with the presenters
4.45pm           Keynote speaker 3 (to include Chairman's summary and conclusions)
5.15pm         Networking drinks reception with Live Music with "The Power of Three "Trio"    
Delegate Fees:                                      
 
PSMG Members                              £550.00  
2nd & subsequent                          £520.00

Non Members                                £650.00  
2nd & subsequent                          £620.00  
International Delegates                   £475.00 
Early Bird discounts available up to 31st August 2017

PSMG Members                               £520.00  

2nd & subsequent                           £495.00

Non Members                                  £620.00  

2nd & subsequent                           £595.00 
Registration Fees (exclusive of VAT): The registration fee includes attendance at a workshop in both the morning and afternoon. 

 
Booking a place is simple - either email gail.jaffa@psmg.co.uk or telephone 0207 033 9150
Terms and Conditions of Booking:
Cancellation by you: Cancellation received in writing to the PSMG office or by email to gail.jaffa@psmg.co.uk more than 28 days before the conference date will receive 50% refund of the registration fee. We regret that there are no delegate fee refunds for cancellations within 28 days of the conference date or for non-attendance. Transfer to another delegate name is permitted.
Cancellation by us: It may be necessary for reasons beyond the control of PSMG LLP to change the content or timing of the programme, speakers, date or venue and all registered delegates will be notified in the event of a substantive change. In the unlikely event of cancellation of the conference PSMG LLP will make full refund of any delegate fee paid but disclaim any further liability.
The registration fee must be paid in advance of the conference date to guarantee your place. PSMG LLP reserves the right to refuse admission to delegates if payment is not received in full before the conference date.