Skip to main content
Directors Breakfast: Best-practice thought leadership: Lessons from the leaders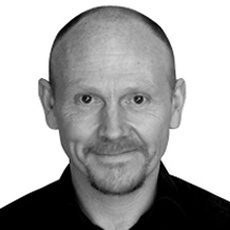 27 Sep 2017 08:00 - 09:30
Venue: AlixPartners, 6 New Street Square, London EC4A 3BF
Speakers: Andy Rogerson, MD, Grist & Suzanne Snowden, recently global director of thought leadership, PwC
ATTENDANCE AT THIS PSMG EXCLUSIVE BRIEFING IS FOR DIRECTOR AND PARTNER LEVEL AND BY INVITATION ONLY
In a highly interactive session, Andy details exactly how this influential cohort plan, create, distribute and measure their thought leadership, pointing out specifically what these leaders do differently. 
Suzanne Snowden, recently global director of thought leadership for PwC then reveals how this works in practice, showcasing examples of their impressive and innovative work which is seen as the benchmark for many in professional services. 
Andrew Rogerson is managing director of Grist, a strategic B2B content marketing agency with the editorial heritage of The Economist and Financial Times in their DNA and a clear vision of the digital future.
Aside from his board role he is actively involved in managing some of the agency's key clients, working with them to create content strategies that help them engage with their clients more effectively.
Prior to co-founding Grist Andy was Marketing director for the Economist Intelligence Unit in New York and therefore has an in-depth understanding of the role of the marketing professional and how agencies can best help their firms, and their careers.
Suzanne Snowden's most recent role was as Global Director of Thought Leadership at PwC where she led the firm's content-marketing activities. After working in consulting for organisations in the telecoms, television and advertising industries, she has led a broad range of marketing, business development, communications, research and thought leadership projects in the UK and in a global professional services environment.
Suzanne has designed and executed a number of high impact 'digital first' projects including PwC's Future in sight programme, Disruption transformation framework and PwC's flagship CEO Survey launched at the annual meeting of the World Economic Forum in Davos. Most recently she has been focusing on best practices in measuring thought leadership campaign success.
Cost: Member £85.00 + VAT   Non-member: £135.00 + VAT      
To register for a place please email gail.jaffa@psmg.co.uk or telephone 0207 033 9150      
Terms of Booking and Cancellation Policy    
Receipt of your booking indicates acceptance of liability to pay the attendance fee. Cancellations received in writing more than 7 days before the seminar will be refunded, less £10 administration fee. We regret that no refunds are allowed for cancellations or transfers within 7 days or for non-attendance. PSMG reserves the right to refuse admission if payment is not received prior to the event.  
Important note: This booking form constitutes a legally binding contract. It may be necessary for reasons beyond the control of PSMG LLP to change the content and timing of the programme, the speakers, the date and venue. Whilst every effort will be made to prevent this, in the unlikely event of the programme being cancelled, PSMG LLP will automatically make a full refund but disclaim any further liability