Skip to main content
Israel's 4th Foreign Law Firms Conference - "Tomorrow's Innovation, Today"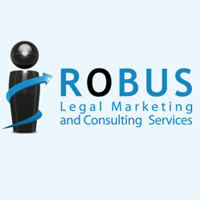 26 Feb 2018 13:30 - 19:00
Venue: "Sheva", Hatsfira St, 19, Tel Aviv, Israel
The conference is considered the biggest international event in the Israeli legal market, bringing together over 450 top-tier Israeli attorneys, international firms with Israeli activity, GCs, CEOs, CPAs, directors and more – providing a tremendous networking opportunity for intessrnational law firms in Israel.
The professional content of the conference consists of six panels, including Hostile Takeovers, Fintech, Cyber Security, Artificial Intelligence, Intellectual Property and International Disputes. Each panel will be composed of Israeli and international professionals alike, providing eion #unique perspectives on current international legal trends in various topics within the technology framework.
Agenda:
13:30 Lunch
14:30 Greetings
14:40 Keynote speaker
15:00 Panel session #1 – Hostile Takeovers & Cyber Security
16:00 Break
16:30 Panel #2 – Fintech & International Disputes
17:30 Panel session #3 – Intellectual Property & Artificial Intelligence
18:30 Exclusive gala event
PSMG members can attend at the Robus member fee.
For more information and how to register please visit www.iflfc18.com
If you have any queries please contact Ms. Tamar Sacerdoti, Head of the International Department at Robus Legal Marketing at tamar@robus.co.il