Skip to main content
How do we measure the impact of our content marketing?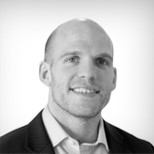 13 Mar 2018 12:00 - 14:00
Venue: Ashurst LLP, Broadwalk House, 5 Appold St, London EC2A 2HA
Speakers: Peter Byre, Founder, and Mat Morrison, Strategic Director, both of Digital Whiskey 
A successful framework makes more of the content you create, tracks its performance and puts less pressure on internal content creators. 
Underpinned by Digital Whiskey's latest and original research on the state of law firm content success, you will be part of a practical workshop which will cover:- 
Common pitfalls and how to quickly identify and fix these for your firm.
How to develop a framework that asks the right questions to optimise and measure your campaign. No more random acts of marketing!
How to apply experimental design so that you can make immediate improvements to your existing programme, no matter what maturity level it is.
Peter Byre , is the founder of Digital Whiskey an agency that helps Professional Services firms evolve their BD and Marketing. He brings nearly 20 years' experience of providing advisory services to firms on how marketing technology can support their digital initiatives. 
He wants to help professional services firms apply the rigour and creativity of consumer brand marketing and deliver recognisable value back to the business. The professions are changing and his ambition is for Digital Whiskey to be a central part of the evolution of change in Professional Services BD & Marketing. 
Mat Morrison is the Strategy Director at Digital Whiskey. He brings the experience of almost two decades working in digital marketing; during which time he's held senior roles and sat on the board in Digital agencies, PR agencies and Media agencies. 
He's a data nerd: particularly interested in ways brands can extract meaningful information from social media channels, and how they can put this to use.
Event price: £100 + VAT
Members receive a 50% saving on the full price and pay £50 + VAT
To register for a place please email gail.jaffa@psmg.co.uk or telephone 0207 033 9150  
Terms of Booking and Cancellation Policy     
Receipt of your booking indicates acceptance of liability to pay the attendance fee. Cancellations received in writing more than 7 days before the seminar will be refunded, less £10 administration fee. We regret that no refunds are allowed for cancellations or transfers within 7 days or for non-attendance. PSMG reserves the right to refuse admission if payment is not received prior to the event.  
  
Important note: The booking form constitutes a legally binding contract. It may be necessary for reasons beyond the control of PSMG LLP to change the content and timing of the programme, the speakers, the date and venue. Whilst every effort will be made to prevent this, in the unlikely event of the programme being cancelled, PSMG LLP will automatically make a full refund but disclaim any further liability