Skip to main content
Design Thinking and BD & Marketing – A Powerful Combination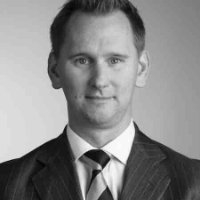 30 Jan 2018 12:00 - 14:00
Venue: Cadwalader, Wickersham & Taft LLP, Dashwood House, 69 Old Broad Street, London, EC2M 1QS
Presenter: Owen Williams, BD and Marketing Director, Herbert Smith Freehills
What is Design Thinking? It refers to creative strategies that designers of everyday products, from chairs to mobile phones, use during the process of designing. This proactive approach to creating solutions that future clients really want can be equally applied in the professional services world.
Through employing the elements of the designers' toolkit, like empathy and experimentation, we will take a look at how BD and Marketing teams can arrive at innovative solutions that differentiate their firms' offering and help them win more business. 
During this workshop Owen will:
Outline the key features of Design Thinking
Outline the benefits it can provide professional services firms and, more importantly, their clients
Share some indicative examples of where Design Thinking can deliver results
Work with you on a short project to illustrate how Design Thinking can be applied
Encourage you to share your thoughts and views on how Design Thinking can add value 
Owen Williams has over 20 years' BD and Marketing experience, the majority of which has been gained within the professional services sector, including roles at Clifford Chance, Deloitte and Latham & Watkins. Owen is currently the BD and Marketing Director responsible for UK and EMEA at global law firm Herbert Smith Freehills (HSF), where he also has global responsibility for the Corporate and FREP (Finance, Real Estate and Projects) practices. Owen joined HSF in 2011 and has seen the firm and the BD & Marketing function undergo a significant period of change, much of which he has played an active role in managing.
Cost: Member £50.00 + VAT   Non-member: £100.00 + VAT          
To register for a place please email gail.jaffa@psmg.co.uk or telephone 0207 033 9150  
Terms of Booking and Cancellation Policy     
Receipt of your booking indicates acceptance of liability to pay the attendance fee. Cancellations received in writing more than 7 days before the seminar will be refunded, less £10 administration fee. We regret that no refunds are allowed for cancellations or transfers within 7 days or for non-attendance. PSMG reserves the right to refuse admission if payment is not received prior to the event.  
  
Important note: The booking email constitutes a legally binding contract. It may be necessary for reasons beyond the control of PSMG LLP to change the content and timing of the programme, the speakers, the date and venue. Whilst every effort will be made to prevent this, in the unlikely event of the programme being cancelled, PSMG LLP will automatically make a full refund but disclaim any further liability