Skip to main content
Directors Breakfast: The role of partners & fee earners in successful business development.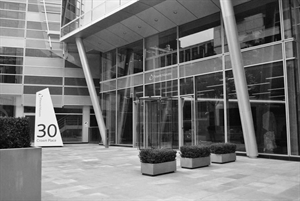 25 Jan 2018 08:00 - 09:30
Venue: Pinsent Masons LLP, 30 Crown Place, London EC2A 4ES
Facilitators: Angus Heslop, Strategic Marketing Manager, Financial Services, Deloitte UK and Connor Kinnear, Chief Marketing Officer, Passle
ATTENDANCE AT THIS PSMG EXCLUSIVE BRIEFING IS FOR DIRECTOR AND PARTNER LEVEL AND BY INVITATION ONLY
Looking at examples from Deloitte, the discussion will cover how successful firms can benefit from aligning their marketing, business development and fee earners.
•Driving revenue through two-way conversations with the market.
•Enabling time poor fee earners, giving them the capacity to regularly engage in business development.
•Attributing, measuring and understanding ROI from business development and content generation.
Angus Heslop  manages the marketing strategy for the banking, capital markets and FinTech sectors of Deloitte UK financial services.
Connor Kinnear is a sales and marketing professional with over 15 years of experience, ranging from blue chip companies to tech startups. Connor has worked and consulted with some of the biggest brands in the world, helping them to drive deeper engagement with their customers through social media and "expert-to-expert" marketing.  He was ranked 11th in Onalytica's top 50 UK B2B marketing influencers.
Connor is now CMO at Passle, the expert-to-expert marketing platform that turns busy experts into recognised thought leaders."
Event price: £135 + VAT
Members receive a saving on the full price and pay £85 + VAT
To register for a place please email gail.jaffa@psmg.co.uk or telephone 0207 033 9150    

Terms of Booking and Cancellation Policy  
Receipt of your booking indicates acceptance of liability to pay the attendance fee. Cancellations received in writing more than 7 days before the seminar will be refunded, less £10 administration fee. We regret that no refunds are allowed for cancellations or transfers within 7 days or for non-attendance. PSMG reserves the right to refuse admission if payment is not received prior to the event.