Skip to main content
Directors Breakfast: "How technology is disrupting the ways corporate clients purchase services, and what they most want from professional services providers in 2018 and beyond"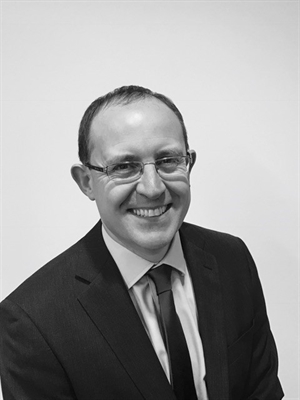 27 Mar 2018 08:00 - 09:30
Venue: Bird & Bird LLP, 12 New Fetter Lane, London EC4A 1JP
Speakers:  Michael Woodfine, Head of Legal, UK & Ireland, DXC Technology; Elonide Semmes, President, Right Hat; Leigh Dance, Executive Director, Global Counsel Leaders. 
ATTENDANCE AT THIS PSMG EXCLUSIVE ROUND-TABLE DISCUSSION IS FOR DIRECTOR AND PARTNER LEVEL AND BY INVITATION ONLY
In this session we will:-
Hear from a corporate legal chief about DXC Technology's revolutionary approach to producing and purchasing legal services. DXC Technology is a $25 billion new NYSE-listed Fortune 500, the combination of Computer Sciences Corp and HP Enterprise Services in April 2017. 
Understand how professional services providers in the US are gaining competitive advantage with marketing and delivery approaches and better use of data, AI and client service teams. 
In group discussion, brainstorm what will be the required components of BD to maintain effective client relationships and capture new business as we reach 2020.

 
E. Leigh Dance is the Executive Director of Global Counsel Leaders , Leigh Dance is a recognized thought leader.  She works in English, French and Italian from bases in Brussels and New York. The prestigious Leaders Circle is open to select legal and compliance chiefs in major multinationals. Professional services providers retain Leigh for help with client-focused cross-border BD.
In-house corporate legal, compliance and governance teams instruct Leigh on change management, communications and demonstrating performance. Global Counsel Leaders' benchmark and collaborative events involve thousands of legal and compliance teams worldwide.
Michael Woodfine  is Vice President & Legal Director for UK, Ireland & Israel with DXC Technology , a company listed on the NYSE and formed in April 2017 from the merger of CSC and HP Enterprise Services. He is responsible for legal/ contractual, regulatory matters and disputes in DXC's UK&I business (annual revenue ~$4bn).  Mike is a member of the UK management team and UK legal advisor to DXC's Ethics & Compliance Office.  He joined the legal department of CSC in 2004 after practicing law for nine years at Arnold & Porter and DLA Piper. He is a graduate of the University of Oxford.  
Elonide Semmes, President and Founder, Right Hat.  With 30 years of experience behind her, Elonide helps law firms and other professional service firms communicate what they do best in the context of what buyers value. Her firm, Right Hat, is recognized for its award-winning branding and communications work. Elonide is a leader in legal services marketing. She is one of only 25 people to be inducted into the Hall of Fame for the International Legal Marketing Association (LMA). Since 2016, she has co-led the LMA's taskforce on artificial intelligence and the marketing of law. She is a frequent speaker on the subject. Elonide was also inducted as a fellow in the College of Law Practice Management in 2010.  She has a long track record working with the AmLaw100 including as the brand advisor for the mergers that resulted in K&L Gates, SNR Denton and Squire Sanders.

Event price: £135 + VAT 
Members receive a saving on the full price and pay £85 + VAT  
To register for a place please email gail.jaffa@psmg.co.uk or telephone 0207 033 9150     

Terms of Booking and Cancellation Policy   
Receipt of your booking indicates acceptance of liability to pay the attendance fee. Cancellations received in writing more than 7 days before the seminar will be refunded, less £10 administration fee. We regret that no refunds are allowed for cancellations or transfers within 7 days or for non-attendance. PSMG reserves the right to refuse admission if payment is not received prior to the event.