Skip to main content
Brexit and how it will impact professional services firms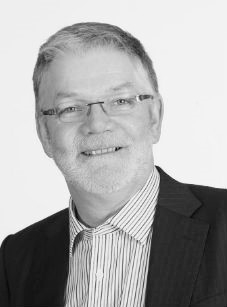 06 Mar 2018 12:00 - 14:00
Venue: Instinctif Partners, 65 Gresham Street, WC2V 7NQ
Speaker: Warwick Smith, Head of Global Public Policy Practice, Instinctif Partners
In this lunchtime session, Warwick Smith will be giving unique insight into:
what is going on
unpicking the often conflicting messages coming out of government
explaining the pressures faced by various European governments and institutions, and advising on possible outcomes.
Warwick Smith  joined Instinctif Partners in October 2006 to establish the Global Public Policy practice. He advises a range of clients on domestic and international legislative, regulatory and public policy issues.
Prior to joining Instinctif Partners, he had been Chairman & Chief Executive Officer of Citigate Public Affairs Ltd, and Senior Managing Director UK of The Global Consulting Group (of which Citigate Public Affairs became part in 2005, following the acquisition of Incepta Group plc by Huntsworth plc).
Before joining the public affairs industry, Warwick was in UK government service for 16 years as a policy adviser, ministerial aide, and international negotiator.
Event price: £100 + VAT
Members receive a 50% saving on the full price and pay £50 + VAT
To register for a place please email gail.jaffa@psmg.co.uk or telephone 0207 033 9150  
Terms of Booking and Cancellation Policy     
Receipt of your booking indicates acceptance of liability to pay the attendance fee. Cancellations received in writing more than 7 days before the seminar will be refunded, less £10 administration fee. We regret that no refunds are allowed for cancellations or transfers within 7 days or for non-attendance. PSMG reserves the right to refuse admission if payment is not received prior to the event.  
  
Important note: The booking email constitutes a legally binding contract. It may be necessary for reasons beyond the control of PSMG LLP to change the content and timing of the programme, the speakers, the date and venue. Whilst every effort will be made to prevent this, in the unlikely event of the programme being cancelled, PSMG LLP will automatically make a full refund but disclaim any further liability