Skip to main content
Director/Partner Breakfast: "All change -mind the gap!"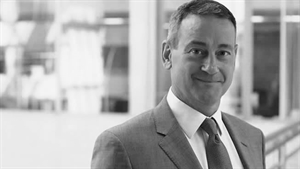 24 Apr 2018 08:00 - 09:30
Venue: Gateley Plc, 1 Paternoster Square., London EC4M 7DX
ATTENDANCE AT THIS PSMG EXCLUSIVE PANEL DISCUSSION IS FOR DIRECTOR AND PARTNER LEVEL AND BY INVITATION ONLY 
The gap between in-house lawyers and their professional advisors is still wide. External Counsel want a new type of relationship but many firms are focussed on protecting their margins and are slow to adapt.  They think GC's are somewhat unrealistic.  So, what should an ideal client relationship look like?
Bringing together a specialist panel with deep experience of managing successful client relationships, this interactive senior roundtable conversation is designed to share practical ideas and best practice in becoming trusted advisors, and includes the client, as well as a Partner and business development leaders.
In part 2 we will debate:
Is there a gap between clients and advisory firms?
Has it got worse over the years?  If so, why?
Is there evidence that new service providers are filling the gap and, if so, should firms be concerned?
Do firms actually "invest in the GC"?  Is there a proper understanding of the underlying business of the client and the challenges faced by external Counsel?
Is client loyalty a more fleeting thing?  Is this the new "normal"?
Is the fluidity in partner recruitment a factor in a shift and/or impact on client loyalty?
How can we work together to close the gap so both sides benefit?
Event price: £150 + VAT 
Members receive a saving on the full price and pay £100 + VAT  
To register for a place please email gail.jaffa@psmg.co.uk or telephone 0207 033 9150      

Terms of Booking and Cancellation Policy    
Receipt of your booking indicates acceptance of liability to pay the attendance fee. Cancellations received in writing more than 7 days before the seminar will be refunded, less £10 administration fee. We regret that no refunds are allowed for cancellations or transfers within 7 days or for non-attendance. PSMG reserves the right to refuse admission if payment is not received prior to the event.