Skip to main content
Stepping into the mind of the Client Relationship Partner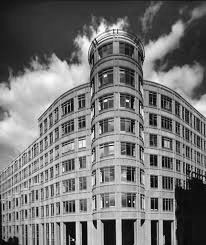 17 May 2018 12:00 - 14:00
Venue: Ashurst LLP, Broadwalk House, 5 Appold Street, London, EC2A 2HA
Presenters: Greg Bott, Director of AG Consulting at Addleshaw Goddard together with Ben Kent, Managing Director, Meridian West
The seminar is designed for Heads of BD, Client relationship partners, Account managers and BD managers. At the end of the session you will have a series to best practice tips.
Goals for the session
We will help you get the best from your client relationship partners. We will also provide you with research and best practice on 3 challenges:
Challenge 1 – How to pick the right CRPs.  What are the skills and competencies that are required to perform the role well
Challenge 2 - How to the structure the account management team – the role of the CRP, account managers and admin support.  Who does what?  How to build a cohesive team?
Challenge 3 - How to provide CRP with the coaching,  skills development and support they need to work at peak performance
Greg Bott is the Director of AG Consulting at Addleshaw Goddard, a qualified behavioural analyst and a part-time doctoral student at the University of Reading, Henley School of Management.
Greg's research focuses on leadership and collaboration between Client Relationship Partners (CRPs) in City law firms. He has identified the behaviours that differentiate effective from less effective CRPs; created an approach to lawyer development that equips individuals and firms to embrace the challenges and opportunities ahead; and developed practical guidance for law firm leaders on how to implement their firm's strategy through the effective management of their key client relationships. 
He has a strong track record of helping in-house legal teams and professional services firms implement strategy. Having also worked at Herbert Smith, Eversheds and The Ohten Group, Greg has extensive experience of coaching senior executives and lawyers on organisational change, personal development and strategy.
Ben Kent  is the founding Director of Meridian West, and has extensive experience in developing client strategies for many professional firms. His clients include the Financial Times, BDO, PwC, KPMG, Grant Thornton, Coutts & Co., Deutsche Bank, GVA, Allen & Overy, DLA Piper and Addleshaw Goddard. He started his career as a corporate lawyer at Freshfields. He then moved into consultancy, working at CSS, City Research Group and NFO. Ben has a BA Hons in History from University of Cambridge
Ben has published widely and presented seminars on various aspects of the client-centric firm; most recently articles on commerciality, client feedback, trends in the legal sector, account management and project management. Ben is contributing author to Professional Services Marketing Handbook – How to Build Relationships, Grow Your Firm and Become a Client Champion.
Event price: £100 + VAT
Members receive a 50% saving on the full price and pay £50 + VAT
    
To register for a place please email gail.jaffa@psmg.co.uk or telephone 0207 033 9150  
Terms of Booking and Cancellation Policy   
  
Receipt of your booking indicates acceptance of liability to pay the attendance fee. Cancellations received in writing more than 7 days before the seminar will be refunded, less £10 administration fee. We regret that no refunds are allowed for cancellations or transfers within 7 days or for non-attendance. PSMG reserves the right to refuse admission if payment is not received prior to the event.  
  
Important note: The booking email constitutes a legally binding contract. It may be necessary for reasons beyond the control of PSMG LLP to change the content and timing of the programme, the speakers, the date and venue. Whilst every effort will be made to prevent this, in the unlikely event of the programme being cancelled, PSMG LLP will automatically make a full refund but disclaim any further liability