Skip to main content
Managers Breakfast - Managing to Lead Series: "Personal brand is what people say about you when you leave the room'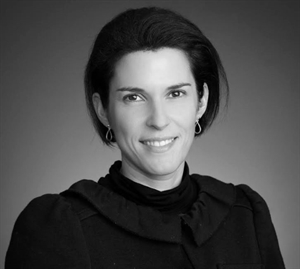 15 May 2018 08:00 - 09:30
Venue: Charles Russell Speechly's, 5 Fleet Place, London EC4M 7RD
Facilitator: Michelle Elstein, Director of Market Development & Strategy – Europe, Morrison & Foerster (UK) LLP
Attendance at this round-table discussion is for Marketing & BD Managers who are working towards senior leadership positions in the future.
In the first of these round-table breakfast sessions we will consider the quote by the Jeff Bezos at Amazon: 'Personal brand is what people say about you when you leave the room' and help guide you through the various ways you might influence perception at work. 
Michelle Elstein will share her experiences as she has navigated various roles in professional services, including moving from being an investment banking client to being the first 'BD' person at Linklaters in 2002.  
The session will be highly interactive and everyone will be encouraged to exchange ideas and views as part of the discussion. 
For over 20 years, Michelle Elstein has worked in both professional services and corporate environments, in sales roles and business services roles, and has spent time working in both the UK and US.
She has been in leadership roles since 2002 and her current role is a hybrid of strategy, business BD, marketing and employee engagement at Morrison & Foerster. She very much sees her as energising, inspiring and mobilising people and teams to achieve their goals and help them be successful. 
https://www.linkedin.com/in/michelle-elstein-7283178/
Event price: £65 + VAT 
Members receive a saving on the full price and pay £50 + VAT
To register for a place please email gail.jaffa@psmg.co.uk or telephone 0207 033 9150  
Terms of Booking and Cancellation Policy    
Receipt of your booking indicates acceptance of liability to pay the attendance fee. Cancellations received in writing more than 7 days before the seminar will be refunded, less £10 administration fee. We regret that no refunds are allowed for cancellations or transfers within 7 days or for non-attendance. PSMG reserves the right to refuse admission if payment is not received prior to the event.    
Important note: The booking email constitutes a legally binding contract. It may be necessary for reasons beyond the control of PSMG LLP to change the content and timing of the programme, the speakers, the date and venue. Whilst every effort will be made to prevent this, in the unlikely event of the programme being cancelled, PSMG LLP will automatically make a full refund but disclaim any further liability