Skip to main content
Breakfast Meeting: Understanding the Israeli legal market and how to successfully penetrate the "Startup Nation"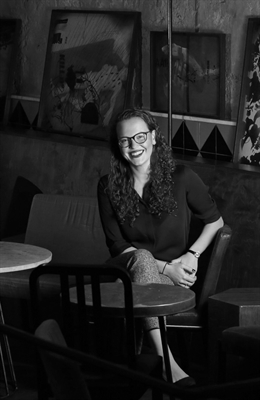 06 Jun 2018 08:00 - 09:30
Venue: Howard Kennedy LLP, No.1 London Bridge London SE1 9BG
Presenter: Tamar Sacerdoti, Head of International Department, Robus
Join PSMG's exclusive affiliate Robus, the leading consultant for international law firms in Israel, for a 'first of its kind' round-table breakfast discussion.
We will discuss the characteristics of the Israeli legal and business markets and how international law firms, specifically UK based, can penetrate the Israeli legal market, increase their network, and gain and retain clients.
The "Startup Nation" awaits…
Tamar Sacerdoti   has been the Head of the International Department at Robus since 2015, assisting dozens of international law firms penetrate the Israel legal market, by increasing their Israeli network, branding and clientele.
Her role includes providing expansive services to international law firms wishing to expand their services in Israel. Tamar often serves as an unimpeachable source with respect to their first steps in the complex Israeli market. Amongst the many activities and services that she provides are:
Accompanying international law firms in their first steps into the Israeli market
Writing extensive market reports tailored to international law firms interests and goals, as well as marketing material directed catered towards the Israeli market.
Creating and developing seminars and conferences especially for international law firms.
Business development and legal marketing services.
Preparing and submitting legal ranking guide applications for Israeli and international ranking guides.
Tamar grew up in the United States but moved to Israel in 2010, where she has been living since. She also is a proud owner of over 200 personally collected vinyl records, representing a wide range of genres. Prior to her academic studies, Tamar served as an officer in the international relations unit of the IDF, taking advantage of her language skills: mother tongue English and Hebrew and conversational Italian.
Event price: £100 + VAT
PSMG Members and Robus clients receive a 50% saving on the full price and pay £50 + VAT
To register for a place please email gail.jaffa@psmg.co.uk or telephone 0207 033 9150  
Terms of Booking and Cancellation Policy     
Receipt of your booking indicates acceptance of liability to pay the attendance fee. Cancellations received in writing more than 7 days before the seminar will be refunded, less £10 administration fee. We regret that no refunds are allowed for cancellations or transfers within 7 days or for non-attendance. PSMG reserves the right to refuse admission if payment is not received prior to the event.  
  
Important note: The booking email constitutes a legally binding contract. It may be necessary for reasons beyond the control of PSMG LLP to change the content and timing of the programme, the speakers, the date and venue. Whilst every effort will be made to prevent this, in the unlikely event of the programme being cancelled, PSMG LLP will automatically make a full refund but disclaim any further liability